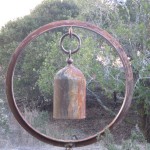 Some anxiety is a normal part of life. But when the anxiety becomes intense, excessive and persistent it becomes a problem. You may find yourself obsessing about worried thoughts that you can't control. You may be dealing with restlessness, panic or anxiety attacks. Anxiety may be causing problems with your sleep. You may be experiencing your anxiety in your body — a pounding heart, trembling, shortness of breath.
These symptoms of stress and anxiety can be out of proportion to the situations you are facing. They can last for long periods of time. They can become so troubling that you might limit activities in your life in an attempt to avoid discomfort and emotional pain.
Counseling can help
You are not alone — far from it. Anxiety is the most common reason people seek therapy, and it is one of the most treatable emotional issues. Anxiety therapy can be extremely effective. You can learn to live a life free of the limitations that fear and anxiety create.
For over a decade, I have helped many clients struggling with anxiety learn to live more happy, calm and peaceful lives. I am an LCSW with training in a variety of areas — including mindfulness-based cognitive therapies, and EMDR – that can be especially effective with anxiety disorders. Working together, we will find the approach that is right for you.
Contact Me
I'm a San Francisco therapist who specializes in working with anxiety and stress. Contact me for more information about anxiety therapy or stress therapy. Please call my office at 415-242-9866, text me at 415-745-0612, or email me at jimchristrup@gmail.com and schedule a free 20-minute initial phone consultation or schedule an appointment.