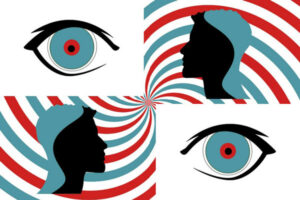 EMDR stands for Eye Movement Desensitization and Reprocessing. EMDR therapy is a powerful and often rapid treatment that has been extensively studied and proven effective for traumatic stress stemming from both big and small traumas, and for a variety of other conditions.
I am certified as an EMDR therapist by the EMDR International Association. In my practice. I've found EMDR therapy to be a highly effective approach for a variety of issues, including Post Traumatic Stress Disorder (PTSD), anxiety, car accidents, performance anxiety, complicated grief, disturbing memories, assaults, robberies, childhood abuse, stage fright, stress, and social anxiety.
EMDR has been researched extensively and is designated as an effective treatment by the American Psychiatric Association, the World Health Organization, the U.S. Department of Veteran's Affairs, and the U.S. Department of Health and Human Services. EMDR does two very important things. First it "unlocks" the negative memories and emotions stored in the nervous system that come from emotionally painful and traumatic experiences. Then it helps the brain to successfully reprocess the experience and find peaceful resolution of the issues or events involved.
After EMDR processing, my clients often report that the distress related to the memory has been eliminated or greatly reduced, and that they have gained important new insights. These changes often lead to significant changes in how they are living their lives.
EMDR Can Help
EMDR therapy can be a powerful and effective treatment for trauma and for a wide variety of other issues. While it's not for everyone, many clients who have made slow progress in the past with more traditional therapies  tell me that with EMDR they have found something that really works for them.
Contact Me
I am trained and experienced in EMDR therapy for a variety of issues. I am certified as an EMDR therapist by the EMDR International Association. Please call my office at 415-242-9866, text me at 415-745-0612, or email me at jimchristrup@gmail.com for a free 20-minute initial phone consultation or to schedule an appointment.