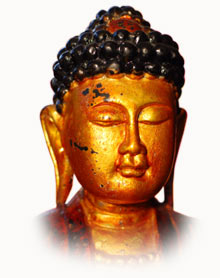 For hundreds of years, mindfulness has been used in Eastern spiritual traditions as a path to help reduce suffering and increase well being.
One definition of mindfulness is "the intentional, accepting and non-judgmental focus of one's attention on emotions, thoughts, and sensations occurring in the present moment."
Mindfulness is a means looking at ourselves and our inner experiences with compassion, interest, friendliness, and open-heartedness. Mindfulness of the present moment is a skill that can be taught, learned, and practiced. In therapy, mindfulness can be used as a tool and a  springboard for exploration and growth.
A Mindfulness Based Approach To Therapy
In recent decades Western psychology has discovered mindfulness and adapted many of it's practices into different therapies. Acceptance and Commitment Therapy (ACT), Hakomi, Mindfulness Based Cognitive Therapy (MBCT), and Internal Family Systems (IFS) all use mindfulness to help you wake up to the power of living in present moment. They combine therapy with practices and attitudes based on the cultivation of mindfulness.
Mindfulness-Based Therapy Can Help
Mindfulness can be an effective approach for help with a variety of problems including anxiety, tension, worried thoughts, restlessness, poor sleep, panic, depression or negative thinking. The Journal of the American Medical Association recently published results of a study that found that meditation and mindfulness practices can provide as much relief from some anxiety and depression symptoms as antidepressants. Mindfulness practice provides many mental and physical health benefits.
Contact Me
I'm an SF Bay Area therapist with training and experience in a variety of mindfulness based approaches, including Mindfulness Based Cognitive Therapy. Please call my office at 415-242-9866, text me at 415-745-0612, or email me at jimchristrup@gmail.com for a free 20-minute initial phone consultation or to schedule an appointment.