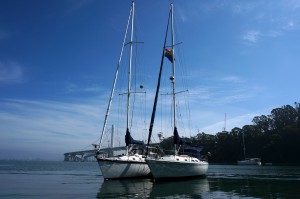 You may be feeling trapped in the same old arguments and unhelpful emotional responses, frustrated by your partner's anger or apathy. You may simply be sick of repeating what seem like valid complaints and never resolving anything.  You may feel isolated and alone in your marriage or partnership, wishing for intimacy that isn't there.
Relationship Counseling can help
Couples counseling can help both partners find ways to stop harmful automatic responses and learn to listen to each other. From this new base you can build an intimate relationship based on mutual understanding that is respectful and receptive to each of your needs. Counseling can give you new insights that lead to mutual intimacy and understanding.
For over a decade I have helped straight, gay and lesbian couples work past the stuck places to find new freedom and mutual understanding. I use a form of couples counseling called Emotionally Focused Therapy (EFT). EFT is an approach to couples therapy that focuses on helping both partners become more open, attuned, and responsive to each other and to reestablish their emotional connection. EFT is collaborative and respectful, and has been shown to be highly effective in helping couples move from distress to recovery and create stronger and more secure relationships.
Learn more about Emotionally Focused Therapy for Couples.
Couples Counseling for the Gay, Lesbian, Queer, Bisexual Community
I have been providing marriage counseling and relationship counseling for gay couples for more than a decade. As gay men and women, we can suffer from the same relationship challenges as everyone else, but we often also have added stresses.
As a gay man myself, I know that a therapist who understands and empathizes with your issues and supports and affirms your lifestyle can make all the difference. In therapy, we will use a variety of approaches to work with your relationship issues in the positive context of your gay, lesbian, bisexual, or queer identity.
Contact Me
I have over 10 years experience as a  couples counselor. I have completed advanced EFT training and supervision. I work with individuals, and with both traditional and gay/lesbian/alternative couples.Please call my office at 415-242-9866, text me at 415-745-0612, or email me at jimchristrup@gmail.com for a free 20-minute initial phone consultation or to schedule an appointment.